Lots of things get outdated and lose their place in this world. It's a sad day when those things are comics. Looking through my links, a number of web comics are no longer available.
The Mochi (themochi.com) has become just another WordPress blog.
Eden World Saga (edenworldsaga.com) has reached its blank conclusion. (I was wrong about this one; the site was just down at the time. Comic is still ongoing.)
Even Dilbert (unitedmedia.com/comics/dilbert/) is no longer available.
Here is a picture of a sad panda to represent my current mood: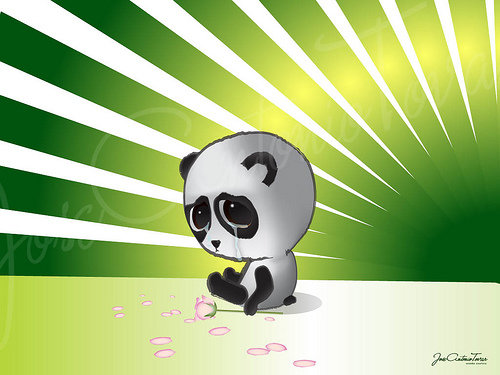 Image Disclaimer: The signature and watermark is hard to discern. I am reading it as "Joe C T". Fine work there, Joe.